Download 30 Pieces By Mount Zion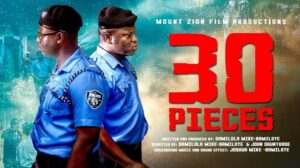 Damilola Mike Bamiloye is out with another movie titled 30 Pieces off Mount Zion Films and you can download below!
The movie "30 Pieces" is coming shortly after the release of Enoch, one of their highly anticipated film that share the life of Pastor E.A Adeboye
As always, you can watch and download below.. don't forget to share.. Stay refreshed as you enjoy. Shalom!
Watch Video