Abejoye Season 4 Part 2 By Mount Zion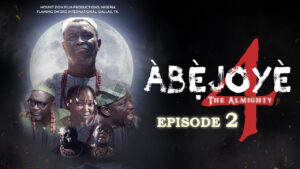 Mount Zion films is out with the Episode 2 of Abejoye Season 4 (Part 2). And am sure you'd love it.
This part 2 is coming barely few days to the release of its first episode, which has enjoyed massive acceptance across the world.
You can watch this season 4 part 2 of abejoye below, and don't forget to share!
Also Watch:  Abejoye Season 4 Part (Episode) 3
See Also: Abejoye Season 4 Part 4 ( Final Episode)