Season 6 Abejoye (The Overcomer) Episode 1, 2, 3 & 4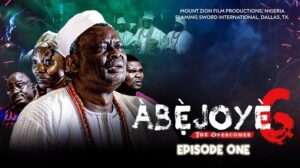 Mount Zion Film drops Abejoye Season 6 Episode 1, 2, 3 and 4. All parts are now available for streaming/download.
This movie Abejoye 6 Complete Episodes (The Overcomer) is a must see for believers as it give credence to the efficacy of prayer.
See Also: Prophet Suddenly by The Winlos & Apostle Arome osayi
Interestingly, the full Episodes (1 2, 3 and 4) are all available for download and streaming below!
See also:MOVIE: 30 Pieces [Mount Zion Films]
Enjoy all episodes of Abejoye Season 6 below! Don't forget to share.
Dont Forget to Share this post..Thanks!