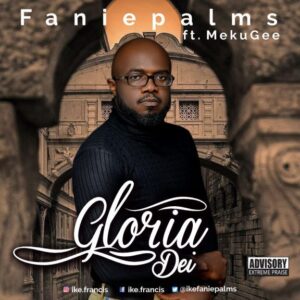 Afro Hip Hop Gospel singer Ike Francis also known as Faniepalms is out with a new song titled "Gloria Dei", featuring MekuGee.
The song is about God's impressive and awesome power. "He is the radiance of the glory of God and the exact imprint of his nature, and he upholds the universe by the word of his power. After making purification for sins, he sat down at the right hand of the Majesty on high" .
Faniepalms shared the inspiration behind his latest song this way; "It is my desire to give our gracious God all the glory for our salvation and for every blessing He provides. The greatest blessing was when he gave us is only begotten son, Jesus Christ, to be our Savior and Lord".
He is an Enugu based Architect and an Afro Hip Hop Gospel Singer. He is a very creative minister and also multitalented in the gospel music world. He has countless songs to his name.
Download and listen as you remain bless.