Bukola Bekes to feature in Feast Of Worship 2018 Alongside Yetunde Obanla & Many Others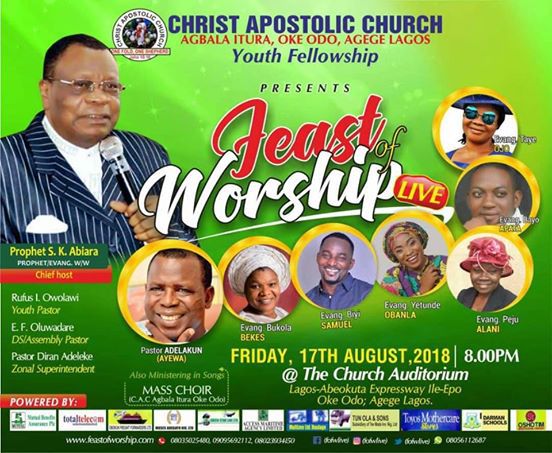 This year edition of the Feast of worship 2018 is said to feature highly anointed gospel songstress and a member of the RCCG mass choir Evang. Bukola Bekes, This power night of praise will hold on Friday 17th August 2018 from 8 pm till dawn.
The renowned concert in the city of Lagos will feature indigenous and spirit fill gospel singer across Nigeria will hold at Christ Apostolic Church, Agbala Itura, Oke-Odo, Lagos.
Other ministers set to sing praises to God during 2018 Feast of worship includes Biyi Samuel, Yetunde Obanla, Peju Alani, Bayo Apata, Taye Ojo, Pastor Adelakun (Ayewa) and more.