Download Israel & New Breed Miracles Signs and Wonders Mp3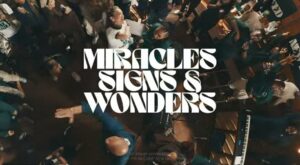 American worship group Israel & New Breed out with another single Miracles, Signs and Wonders featuring Linny Smith, Chenee Campbell and is available with the live performance video.
This song Miracles Signs and wonders is a spontaneous mind blowing sound of worship from the American gospel minister and recording artist.
You can download and listen to this track below. Do well to share. Remain blessed as you enjoy. Shalom!