My life belongs to you Debut Single by Kome Jones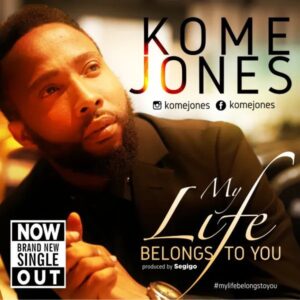 Soul lifting worship minister Kome Jones releases another song My life Belongs to You.
This powerful debut is a song of total surrendering, and dependence on God, And it sure will bless you.
My life belongs to you is more than just a worship, but a declaration of God's goodness and mercy.
For his mercies endureth forever, and his compassion never failth. Why not enjoy this song below.
Don't forget to share. Remain bless as you listen.