My helper MP3 download by Mr M & Revelation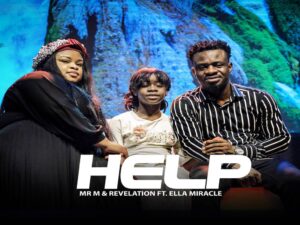 Mr M & Revelation out with a song titled My Helper featuring yet another gospel songstress and songwriter Ella Miracle.
This song "my helper" is a beautiful sound of worship and total reliance on God. A cry reaffirming the true nature of God.
You can enjoy this song from Mr M & Revelations titled my helper below. And don't forget to share. Remain blessed as you worship.