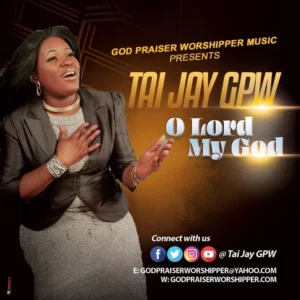 UK based Nigerian Gospel music minister a Tai Jay is out with a new single titled "O Lord My God". It is a simple worship song, which uses call and response technique to engage its audience, stirring gratitude and thanksgiving in the heart of the listeners.
This song is mind blowing and gratitude song
Download and listen as you remain bless.