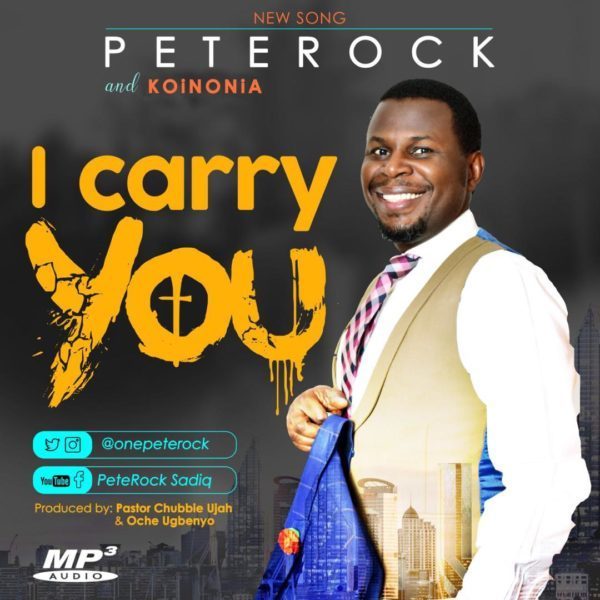 Gospel Preacher and Songwriter PeteRock Sadiq drops new song title "I Carry You" featuring yet another inspirational singer and Lead Pastor of Koinonia a dynamic Worship team.
"I Carry You" expresses the fact that as believers there's an amount of God's presence in us, the song also describes the power we possess in the new life which we received in Christ Jesus.
It also speaks about feats they can accomplish by having the consciousness of God in, with, and around them.
[easy_media_download url="https://primesong.com/wp-content/uploads/2019/05/Peterock_-_I_Carry_You_Primesong.com.mp3" text="GET AUDIO"]