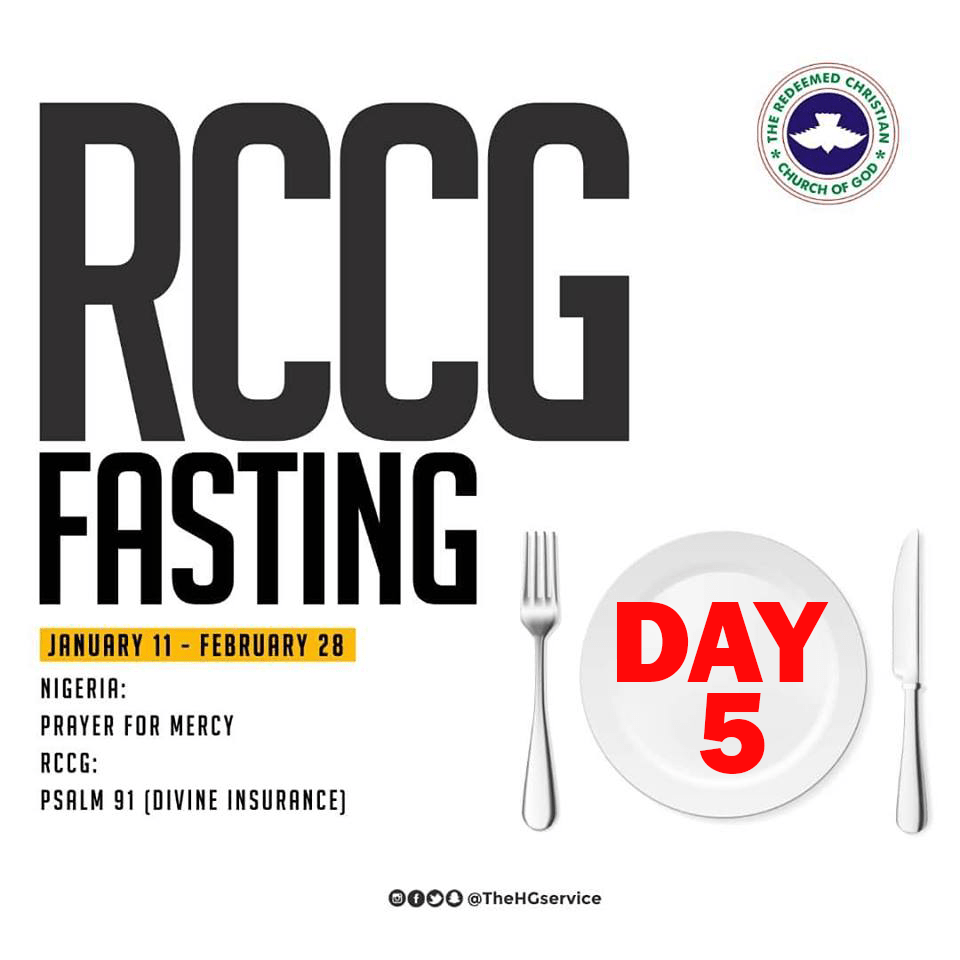 Welcome to Day 5 of RCCG 2019 Fasting,  Today We Shall Be Praying Against loses. Remain Bless.
THERE SHALL BE NO LOSS- Num. 31:49, Jer. 23:4; 3:15, Job 5:24, Isa. 47:8, John 6:12, Acts 27; 22-23; 20:28.
1. Intense praise and worship
2. Say Father! By Your grace, I will never lose my Joy, my peace, hope, life and my salvation in Jesus name.
3. Father! Every soul you have won to RCCG, there shall be no loss of any of them again to the devil.
4. Oh God my Father! Clothe me with a new garment of testimony for recovery this year.
5. In the Mighty name of Jesus!! Every satanic parasite eating me little by little, be exposed and die
6. Holy Ghost fire! Expose, disgrace and displace them that want to empty me and my family in Jesus name.
7. I decree and declare in the name of God the father! Oh ye eaters of flesh and drinkers of blood assigned against me, I turn you against yourself right now in Jesus name.
8. I reject sorrow and weeping this year; therefore arrows of sorrow backfire to senders in Jesus name.
9. Arrows of emptiness, programmed to empty my blessings, by fire by force, go back to your senders in Jesus name.
10. Say Father! I surrender everything concerning me to You, takeover my life, takeover my marriage, takeover our Churches, takeover my business and takeover everything you have given me, let there be no loss of anything in Jesus name.
See Also: RCCG 2019 Fasting and Prayer Points Day 6