You Deserve It Mp3 By Sammy Peters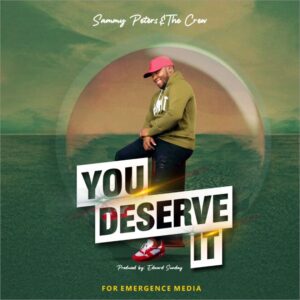 Nigeria gospel singer Sammy Peters is out with a new single titled "You Deserve It,"
This debut single features yet another minister The Crew, and is released today the 25th DEC. 2020.
"You Deserve it is a song of appreciation to God, I have no doubt that you'd be bless as you listen.
On a final note, this song is Prod. By Edward Sunday, For Emergence Media.