Download Omo Baba Mp3 by Spirit Of Prophecy Spirit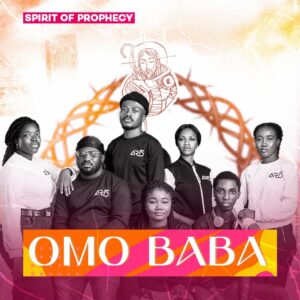 RCCG Living Seed Church Choir otherwise known as "Spirit Of Prophecy" debut a single "Omo Baba".
This song went viral and was trending some days ago, The song which features the RCCG LSC Choir doing a styled song.
Omo baba is an old Yoruba song, perhaps became more popular due to the youthful style given to it.
Spirit Of Prophecy Omo Baba will no doubt bless you, and also spur you into a dimension of praise.
Enjoy below, and don't forget to share, Remain bless as you listen