Download Bringing Everything In Obedience To Christ by Theophilus Sunday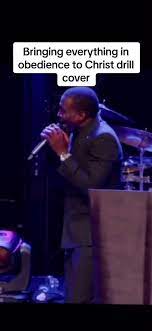 Theophilus Sunday out with single titled "Bringing Everything In Obedience To Christ." This new song is a soul-stirring reminder to surrender every aspect of our lives to Christ, acknowledging His lordship and finding true obedience and fulfillment in Him.
In this compelling song, Theophilus Sunday emphasizes the importance of surrendering everything to Christ. He encourages listeners to let go of their worries, fears, and doubts and trust in the Lord's guidance.
Song Title: Bringing Everything In Obedience To Christ Mp3 by Theophilus Sunday
See Also:
This track is not merely a song but also a powerful call for believers to surrender their lives fully to Christ. Sunday's lyrics inspire listeners to examine their hearts, inviting them to lay down their burdens and submit to Christ's lordship. The song acts as a catalyst for self-reflection, encouraging individuals to seek a deeper relationship with God and embrace His plans for their lives. You can listen below! And don't forget to share. Shalom!
Dont Forget to Share this post..Thanks!