Oba ni Jesu MP3 download by emmaong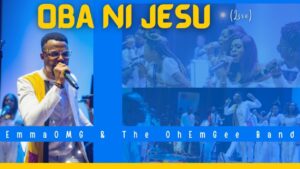 EmmaOMG returns with another song "Oba Ni Jesu" a Yoruba song that means Christ is King or Jesus is King.
This song "Oba ni Jesu" is one of the latest debut from the praise/worship singer and composer. As always he delivers on this one...
You can listen to this song by emmaOMG titled Oba ni Jesu below. And do well to share your thoughts. Don't forget to share. Stay blessed!
Dont Forget to Share this post..Thanks!