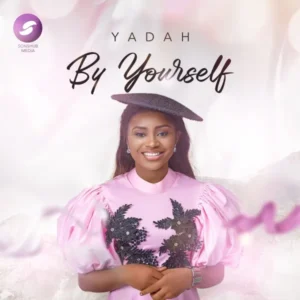 Popular Gospel Music singer and songwriter Yadah is out with another powerful song titled "By Yourself".
"By Yourself " is a song that talks about man's incompetence to boast about God's perfect work for salvation.
Yadah is known for her God's love-centered songs and man's hope for eternal life.
She is known for her 2019 single "Beyond me", THE LOVE STORY album which was released in 2021 and ever since then she has been releasing amazing tunes and blessing the world with her powerful message.
She hails from cross river state and is also the creative director at Yadah ahfreekah, her fashion brand.
Yadah's songs are always a sermon, and never seizing to be about God's love.
Download and listen as you remain bless.