Download New Worship Medley By Peterson Okopi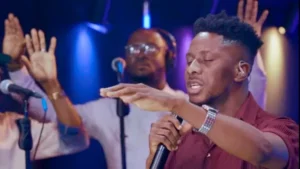 Nigeria's Multi-Talented worship leader Peterson Okopi Powerful Medley Will Uplift Your Spirit.
This new worship medley (African Songs) comes with some selected Songs And Declarations Of Worship To God.
With this, you are sure going to experience an intimate fellowship with the Holy Spirit.
New Worship Medley (African Songs) By Peterson Okopi
Download and listen as you worship