The Birth Of Revival Album by Dunsin Oyekan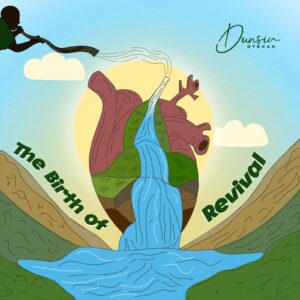 Minister Dunsin Oyekan highly anticipated Album titled "The birth of Revival" is now available for purchase, download/streaming and you can listen below!
"The birth of Revival" is yet another album compressing 14 beautiful songs/track as inspired in the place of worship with God.
You can see the songs track listing below, and don't forget to share, also pen down your thought via the comment section below!
Dunsin Oyekan The Birth Of Revival Album Song & Track List
| | | |
| --- | --- | --- |
| S/N | Track Name | Download Link |
| 1. | Maranatha | Download |
| 2. | Let Your Sound | Download |
| 3. | When I See You | Download |
| 4. | Yahweh Be Praised | Download |
| 5. | Stand In The Gap | Download |
| 6. | Who Is On The Lord's Side (feat. Mercy Chinwo) | Download |
| 7. | Holy Is The Lord | Download |
| 8. | Crown Of Souls | Download |
| 9. | The Great Revivalist | Download |
| 10. | Oh To Love You (Conversation With The Father) | Download |
| 11. | I Will Say | Download |
| 12. | Because He Is, I Am | Download |
| 13. | Finger Of God | Download |
| 14. | Benediction | Download |
The Revival is here and now. Go get this album." Download Album