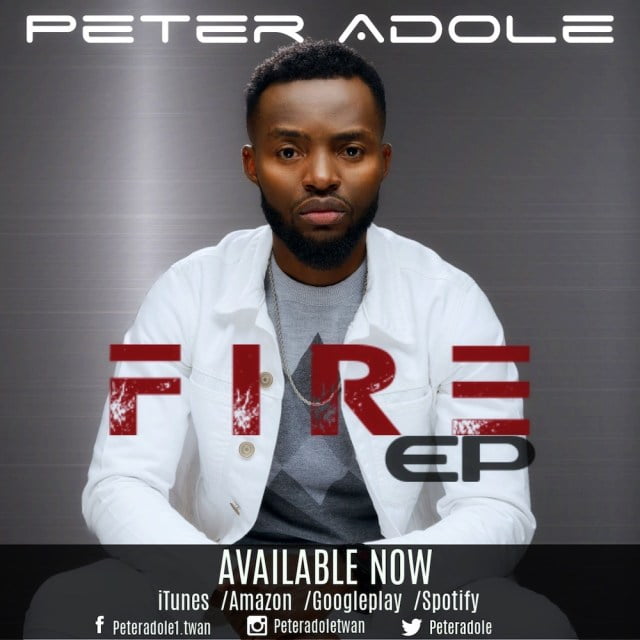 Fast-rising US Base Nigeria born singer Peter Adole released another 6 Tracker Album titled "Fire" and is now available for download on digital outlets including iTunes, Spotify and Amazon.
"Fire" is a 6 track live recording EP/Album Put together in Johannesburg South Africa, This powerful piece is rich and anointed displaying his deep love for Christ, It come blessed with songs likes "You and I Forever." "Jesus., and "Fire." to mention a few!
Peter Adole (NEW ALBUM) Fire Songs & Tracklisting
1. Jesus.
2. Fire.
3. Medicine.
4. Giving it All.
5. Omemma.
6. You and I Forever.